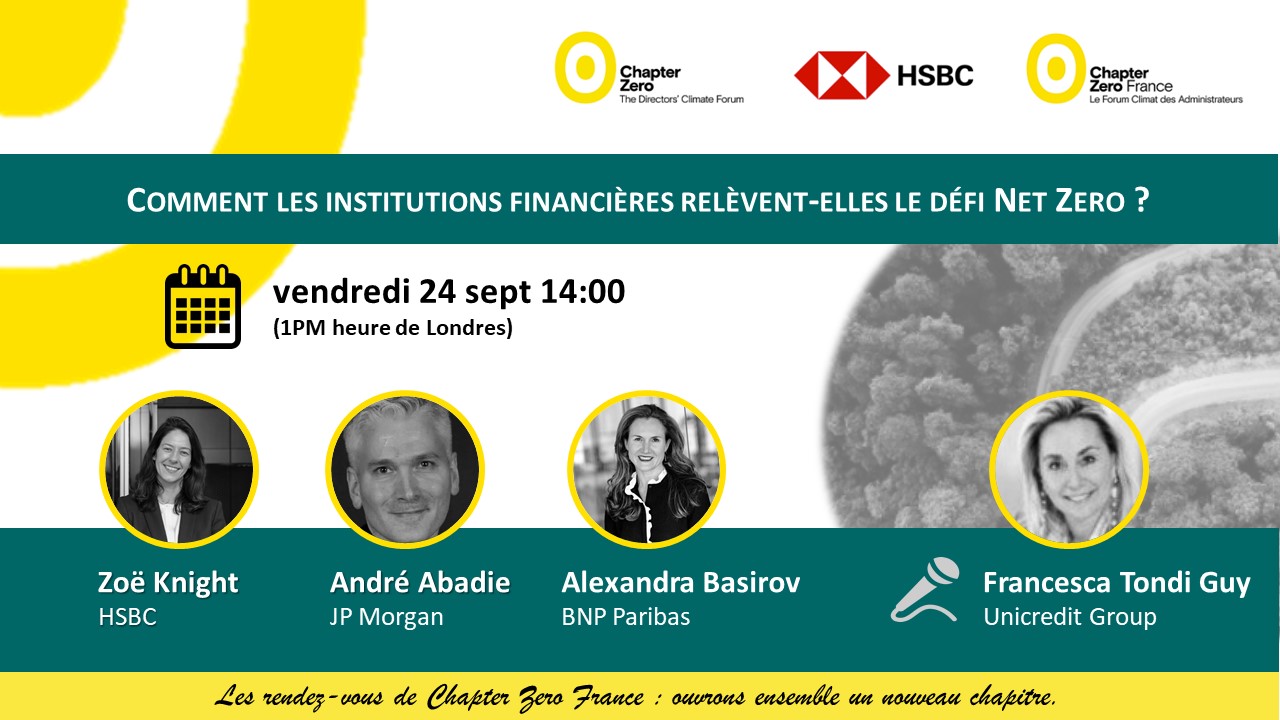 Comment les institutions financières relèvent-elles le défi Net Zero ?
730
730 visiteurs ont vu cet évènement.
How financial institutions are tackling the net zero challenge ?
It is now widely recognised that financial institutions can be a powerful force in the "race to net zero". This session will discuss how institutions can tackle the issue of defining credible ambitions and transparent commitments to financing the transition to net zero, as well as establishing a robust and transparent framework for monitoring progress. We will also debate whether cooperation can help overcome some of the challenges and help unlock the trillions needed to achieve a resilient, zero emissions future.
This webinar is organized in collaboration with HSBC and Chapter Zero UK.
This webinar will be held in Engilsh.
Speakers
Zoe Knight – Managing Director, Group Head, Centre for Sustainable Finance, HSBC
André Abadie – Managing Director, Head of Global Environmental and Social Risk Management, JP Morgan
Alexandra Basirov – Global Head of Sustainable Finance, Financial Institutions Coverage, BNP Paribas
Moderator
Francesca Tondi Guy – Non Executive Director, Chair of ESG Committee and Member of Risks & Controls Committee, Unicredit Group